Introducing the So You Think You're Funny? 2019 Semi-Finalists!
After months of regional heats, come see the funniest of the hundreds of applicants as they battle for a place in the Grand Final! Who will win? Only one way to find out! Book your tickets now!
Sunday, August 4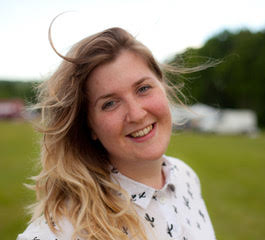 Eva Bindeman
Eva Bindeman is a fresh face on the Bristol comedy circuit with a warm, conversational style of humour. A nanny by day to the often rich and rarely famous, she finds late-night audiences much easier to entertain than over-tired toddlers.
---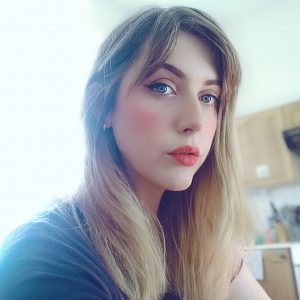 Helen Jenkins
Helen Jenkins is a stylish girl with a love of Japan and a champagne wit – A compelling newcomer on the circuit with smart thesp-type delivery, a unique perspective and a wry smile
---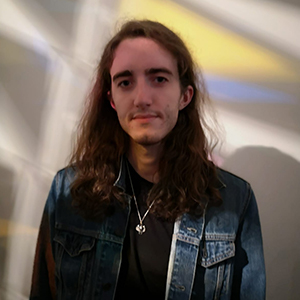 Tommy Taylor
Tommy grew up in Newcastle and now lives in London. He has always toed the line between north and south. With long hair, long legs and a love of sarcasm, Tommy always dreamed of being a stand-up comedian.
---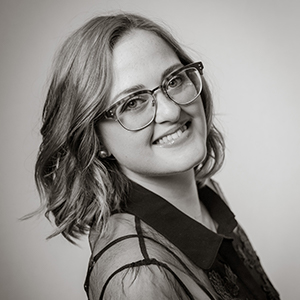 Ashley Manning
Ashley Manning is not what you expect. Demure and sweet on the surface, but sharp-edged and dark underneath, she exposes the most awkward and uncomfortable nuances of her own life to make audiences laugh, and sometimes squirm. Emerging from the Wild West of Co. Cork, and now based in Edinburgh, she is fast becoming a regular at some of the top comedy venues across Ireland and Scotland.
---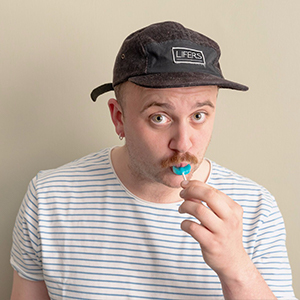 Shane Daniel Byrne
Don't expect sexy; but he will try floor you with cuteness. He's losing his hair but his heart's in the right place. Less "ready for the runway", more "scared and might run away.
---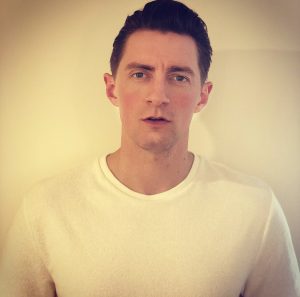 Jason Tasker
Jason is a comedy chameleon with a disguise that won't fool anyone. Sent from the depths of the Nottinghamshire mining towns to unearth mindfulness through the means of spiritual seeking of approval and probable laughter. Expect dark, daring and divisive.
---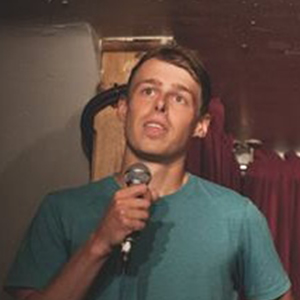 Matt Rouse
Matt is a 24 year old comic based in London. He's been described as a 'Hilarious, alternative perspective on observational comedy.
---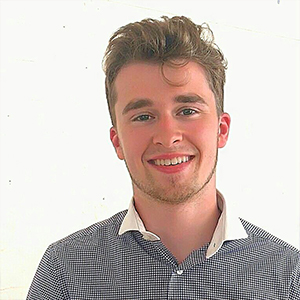 Felix Parkin
I'm a 21-year-old West Midlands based comic who started out performing at student comedy events. My style is observational in the new generation. I grew up watching lots of comedy on TV with my favourite shows being Not Going Out and The Inbetweeners (even though I wasn't really old enough to watch them).
Monday, August 5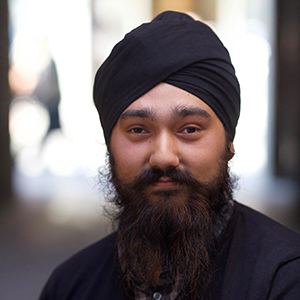 Daman Bamrah
Daman Bamrah is a British-Indian comic who explores the dichotomy of his unique life as a Brit and a Sikh through stand up. A storyteller and observational comedian, he brings his unusual experiences to life on stage through anecdotes and mimicry in a relaxed and charming manner.
---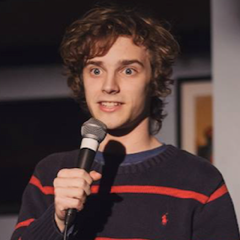 Julius Lord
At 20 and doing a physics degree, Julius already has the makings of a 20-year-old doing a physics degree. Though he performs like he's dead inside, he's happy to be here really. From chess to lumberjacks, nothing is too obscure for his cynical eye.
---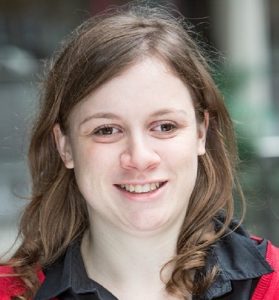 Kate Lovelock
I started stand up after reading an article in "Cosmo" that said it was good for confidence. I took a course at the Comedy Store to learn the basics and have been doing open mics ever since. It sounds simple and corny but I like trying to make people laugh.
---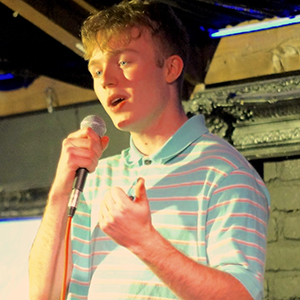 Finlay Christie
Finlay Christie is a conniving, low-down human being. He is scum. Audiences weep with anger when they hear his so-called "jokes". His material is based around his life as a student. He is arguably the greatest pollutant on this earth.
---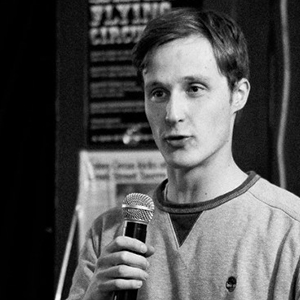 Harry Wright
Off-kilter observations from an autistic mind.
---
Helena Langdon
Helena started doing stand up in September 2018, when she had an existential crisis and realised she couldn't face working in marketing forever. Since then, things have been going quite well but Helena readily admits that she still has absolutely no idea what she's doing.
---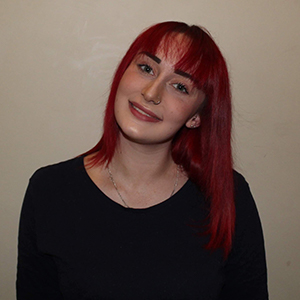 Jordon Best
I'm an Australian arts student, which, in real talk, means I'm a barista (definitely not to be confused with barrister). I am now permanently living in the UK. Newcastle, specifically, because I have a crush on the dude on top of Grey's Monument (ugh, so unattainable). I write articles and stories, draw pictures, tell jokes and unfortunately, mostly, make coffee.
---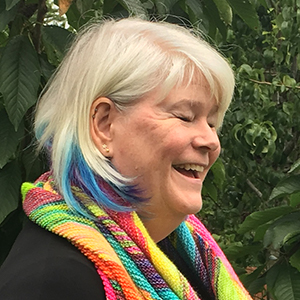 Julie Ann Amos
Not keen to contemplate drawing a pension, Julie-Ann is proving that age is no barrier to good comedy. Neither is having a German husband, living in the middle of a forest and not knowing any swear words. But she can definitely tell a good yarn as well as knit one.
Tuesday, August 6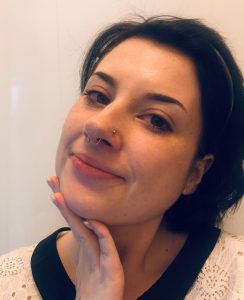 Alice Jones
I'm 23 and grew up in Australia. I've been doing stand-up comedy for seven months and started at a local open mic night in Edinburgh. Some of my favourite comics are Stephen Fry, Jo Brand and Frankie Boyle.
---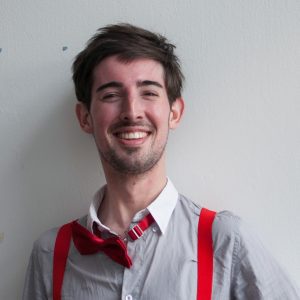 Chris Weir
Chris Weir is a swamp monster who spends his time on land writing and trying to make people laugh. He performs regularly in Edinburgh and Glasgow, sporadically in other cities, and never in Gloucestershire. You know what you did, Gloucestershire. Will dance for food.
---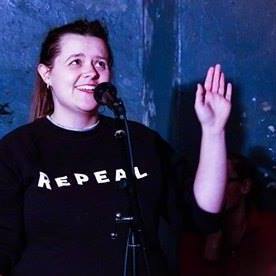 Christina O'Sullivan
Christina is a feminist stand-up from Ireland. She was a quarter-finalist in Leicester Square New Comedian of the Year 2018. She is a member of the Soho Theatre Young Company having completed the Comedy Lab Plus Course and the Cabaret and Drag course. She likes to dabble in poetry, clowning and storytelling.
---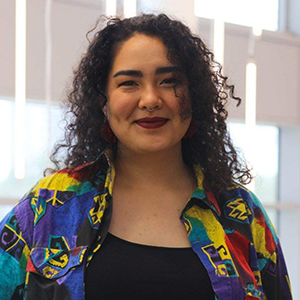 Erika Ehler
Erika Ehler is a 21-year-old from Toronto, Canada currently living in the UK. Erika's mom is one ethnicity and her dad is another, so I guess you could say that makes her another lazy comedian! Erika's style has been described as dark and unique.
---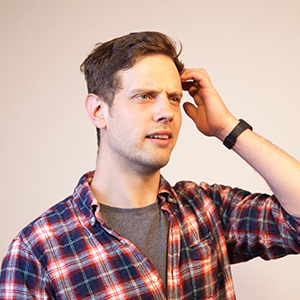 Joshua Mason Wood
Joshua is the type of comedian you'd want to introduce to your mum, A jolly mix of anidocts and anxiety. Despite trying really hard josh seems to live the life of a bad 80's sitcom. He'll draw you in with his cultured bautone then disappoint you when you discover his weird upbringing.
---
Lovell Smith
Charming, charismatic and laid back. Ex-bodybuilder Lovell Smith has quickly made a name for himself on the Birmingham comedy circuit with his witty obvserations and his life as a millennial.
---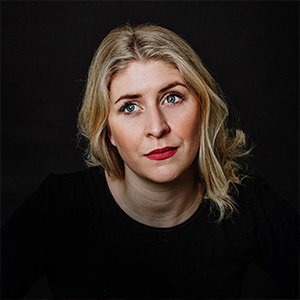 Pernilla Holland
Pernilla Holland is an improviser, actor and comedian from Norway. She has recently featured in "Board Exam" which won best Comedy Short at Sutherland Film Festival and was part of the comedy sketched for Comic Relief. "Hilarious" Time Out.
Sunday, August 11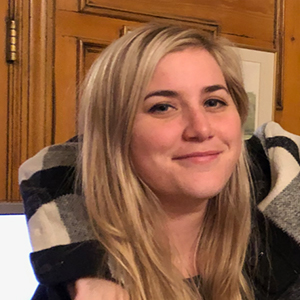 Hannah Fairweather
Hannah Fairweather was born in Scotland, raised in New Zealand and Australia and now resides in London. The 25-year-old Rising Star New Act of the Year, and BBC Radio4 Introducing Comedy Award Nominee, likes to think of herself as the Taylor Swift of comedy, sharing jokes about people who have wronged her in the past.
---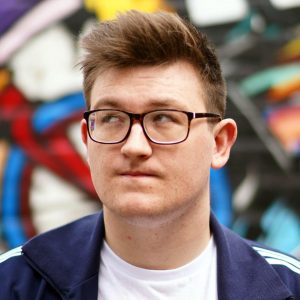 Jack O'Caireallain
Jack is originally from Belfast but moved to London in 2016 to study. He is now an English teacher in East London. Ex-England international Carlton Cole once called him "very funny". He is tall. He wears glasses. He once beat Judith on Eggheads.
---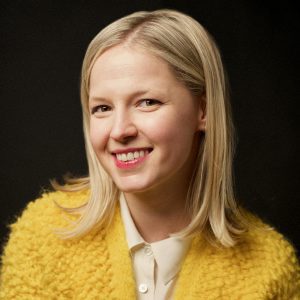 Kate Bancroft
Originally from Baltimore, Kate started doing stand up about a year ago. In her performances, she makes whimsical observations about anxiety, loneliness, human interactions and more! Everyone describes her style as deadpan, which is true, but it always hurts her feelings. She currently splits her time between London and NYC.
---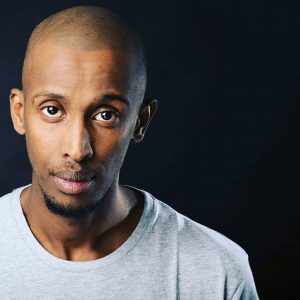 Khalid Raheem
Born in Mogadishu, Khalid Raheem was raised in South London from the age of 6. Coming from a Somali-Muslim refugee family, he is the self-proclaimed black sheep. Being an agnostic ex-Muslim coupled with the idiosyncratic relationship he has with his family are subjects often highlighted in his comedy.
---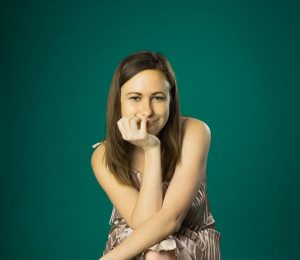 Laura McMahon
Laura McMahon this year won the Edinburgh TV Festival's New Talent Award. She is originally from Australia where she worked in radio and taught film in a high school.
---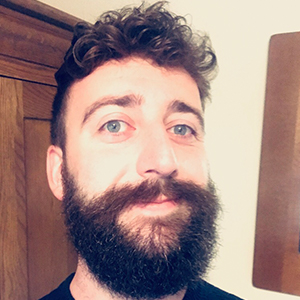 Lewis Elliot
I'm a 25-year-old comedian from Maidstone, Kent. I've been watching and studying comedy for as long as I can remember, and finally got the balls to give it a go myself. I'm very proud to have made it this far in my dream career!
---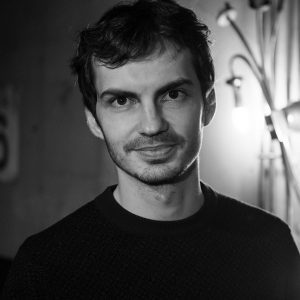 Vitaly Filipskiy
London-based Russian comedian. With a background in comedy sketches, Vitaly dived into the UK stand-up scene in 2018. His dry and well-crafted Cold War-inspired jokes allowed him to win King Gong competitions at The Comedy Store in London and Manchester, and reach semifinals in Amused Moose National New Comic Award. Follow him on www.coldwarcomedy.com.
---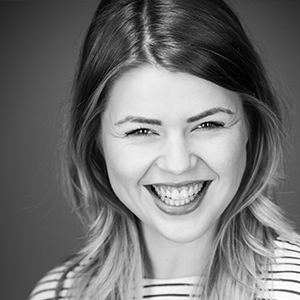 Abigail Carter-Simpson
Abigail hails from the exotic realms of Essex and is proper chuffed to be competing in SYTYF 2019! Since entering the world of stand-up, she made it to Amused Moose National Comic of the Year Semi-finals 2018 & 2019; Musical Comedy Awards Quarterfinals 2019; appeared on TalkRadio with Mark Dolan and supported Simon Brodkin at Theatre in the Fields Festival. She has just finished filming for the third season of the comedy series Agatha Raisin (alongside Matt Horne & Ashley Jenson) for Sky, which will be released in 2020!
Monday, August 12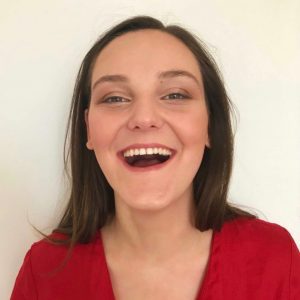 Caity Burke
Born in Sydney, Caity Burke has a background in improv, theatre and sketch. Caity hit the London stand up circuit six months ago and is heading to Edinburgh this year as a semifinalist in SYTYF and the Funny Women Stage Awards. She's just happy to be here.
---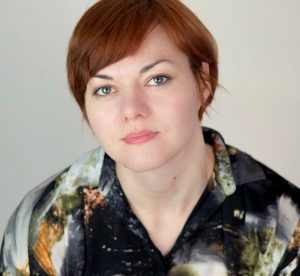 Claire Haus
Claire Haus (@claire_haus) is a British-Canadian writer and comedian. With a background in theatre, art, improv and sketch, Haus has performed in cities around the world, including Toronto, Chicago, Berlin, Sarajevo and Bogotá. She is often told to slow down, particularly when eating baguettes.
---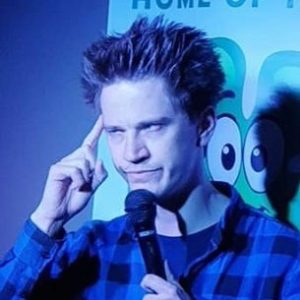 Dan Pitts
Dan is 32 years old. Dan is just grateful to get this far in the competition and in life. I guess it's all downhill from here.
---
James White
Selfish, lazy, cynical; James never thought he'd one day be taking on the world of marriage and fatherhood. He's been sharing his observations on stage – and whinging in general – ever since.
---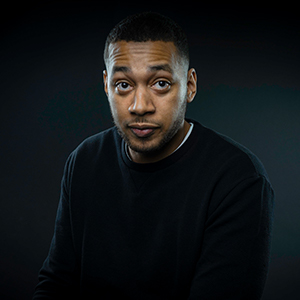 Luke Craig
Luke survived growing up in Croydon, South London. He became a young father and moved his family to Surrey where he sticks out like a sore thumb. His comedy draws on his experience of adjusting to a middle-class lifestyle, becoming a dad and having children that could possibly be smarter than him already.
---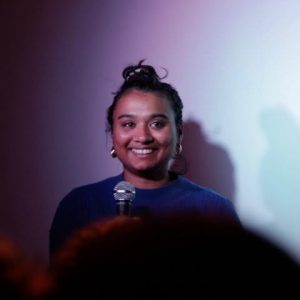 Maria Kola
Maria Kola has recently launched onto the London open mic circuit. What started as a New Years resolution has turned into a recurring habit, serving audiences observational surreal bits about mundane life.
---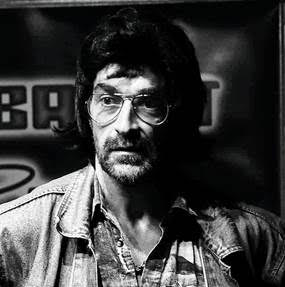 Michael Buttersworth
Michael Buttersworth is a former turkey-plucker from Sheffield who has decided to try his hand at stand-up comedy and poetry. Previous jobs include being a security guard at Tandy, Dixons, Woolworths and Maplin. Michael drives a russet brown Datsun Sunny and loves the music of Dire Straits and Toto.
---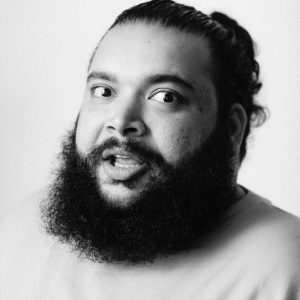 Raj Poojara
Born and bred in London, Raj is a Private Banker by day and a stand-up comedian by night! His Indian heritage is often questioned, mainly by his dad! He's burly, hairy but with a smile that can light up any room.
Tuesday, August 13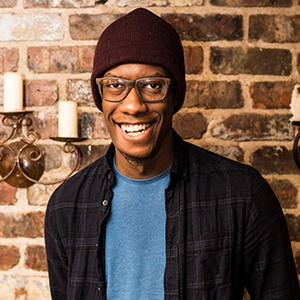 Alex Ansuh
A mechanical engineering student with a love of hats, observational humour and making lists. Alex does comedy because the CNC mills and laser cutters don't fill the void of human interaction in his soul.
---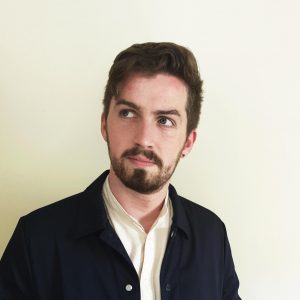 Denis Len
Denis Len's mercurial style will catch you off guard for a big laugh before it lands an existential truth in your lap that will make you break into a cold sweat when you're brushing your teeth later that night. Piercing storytelling and comedic witchery, Denis captivates and energises audiences from start to finish.
---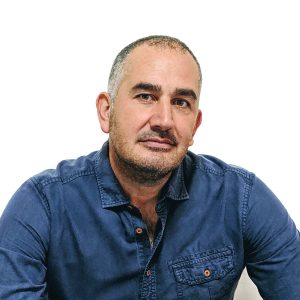 Fady Kassab
Fady Kassab is a Lebanese-Australian stand-up comedian. Growing up in Lebanon, he lived through 17 years of the Lebanese war. The traumas of war fuel his optimistic approach to life and comedy in general. He speaks funny truths with dark undertones. He just won Raw Comedy in Australia and is constantly worried about people's expectations now.
---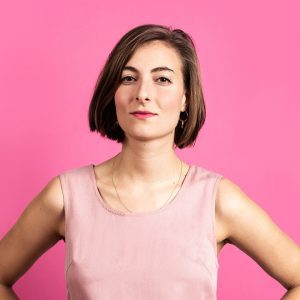 Lisa Frischemeier
Lisa is German, her accent unplaceable. One audience member said after a show, "She doesn't cut to the bone, she cuts right through it." She'd never heard that expression before but had a feeling it was just right.
---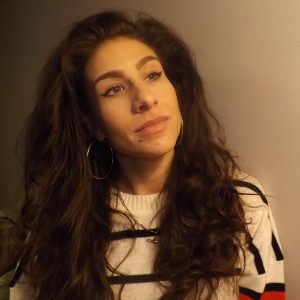 Louise Young
Hailing from Newcastle, Geordie comic Louise Young has rapidly built a reputation as a strong comic presence. Her warmth and razor wit have seen her climb the club circuit and this year she became the host of BBC Newcastle's comedy radio show and runner up of Comedy Bloomers LGBTQ+ act of the year.
---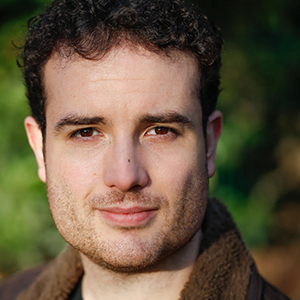 Sean McInerney
Sean McInerney is an Irish comedian based in London, performing on the London open mic circuit since October 2018. Sean is also a trained improviser and actor, performing on the London improv circuit. He comes from a long line of storytellers and his comedy inspiration is Dave Chappelle.
---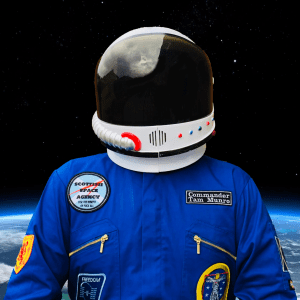 Tam Munro
The nearly-astronaut of the Scottish Space Agency. Tam Munro is a character act by Rich Mitchell – originally from Edinburgh, now Yorkshire based. Rich decided that getting into stand-up aged 40, was a perfectly sensible idea. He weaves topical observations into the life of this wannabe space explorer.
---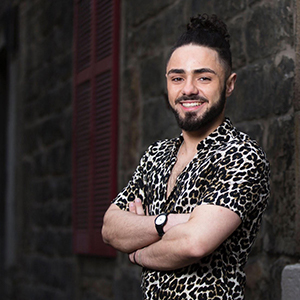 Taryam Boyd
Taryam Boyd is a tiny man who lives with his gran. Born and raised in Castlemilk, Glasgow until at 18 he reconnected with his family in Abu Dhabi. He tells the story of how this all happened plus the struggles of being 5"1, living with grandparents and the hardships of Muslim Tinder.
Wednesday, August 14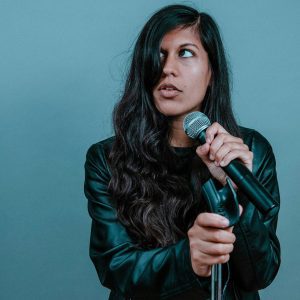 Charlie George
Charlie is a former circus performer and dancer, she came to comedy to find her voice. Turns out her voice is a lot like an 18th-century white man's trapped inside the body of a queer brown lady.
---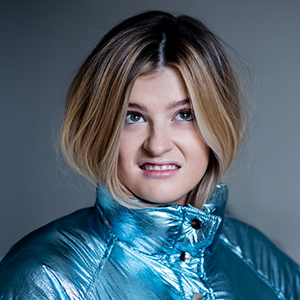 Freya Mallard
Freya Mallard's erratically anxious and unadvisedly optimistic voice have earned her spots as a Chortle student semi-finalist and BBC new comedy award nominee. You'll see her discuss everything from having a kink for London transport to women regaining agency of their bodies, you'll love her offbeat but upbeat approach to life.
---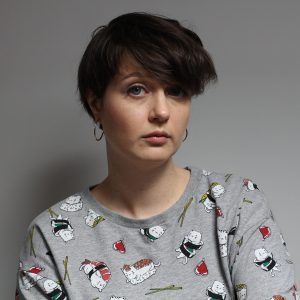 Jennie Falconer
After taking a course in stand-up comedy in early 2018, Jennie has been writing and performing comedy around London on the open mic circuit. Cerebral and self-deprecating, Jennie pokes fun at society and her inability to function as an adult.
---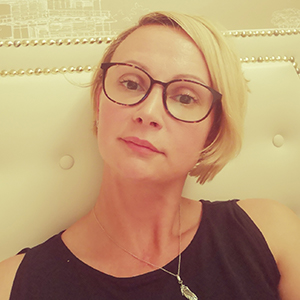 Kat Kahraman
Born in Vienna. Lived in London. Now travels in between and everywhere else. Worked in a Gaybar, sold insurance, has been Cabin crew and ground staff, now a Bodyguard and Tour Director. Moment of fame: Holding Colin Firth's BAFTA while he was in the loo. Saddest moment: Returning Colin Firth's BAFTA.
---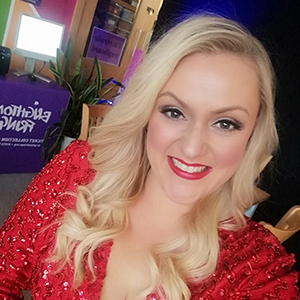 Kate McGann
Kate McGann is a thirthysomething from Brighton with a degree in Theatre Studies, she works as an Event Coordinator for Comic Cons around the UK. She often performs plays at a local theatre company and is a huge fan of stand up comedy. She is thrilled to be taking part in SYTYF!
---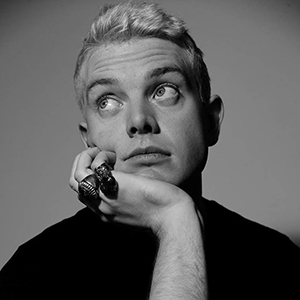 Ruari McInerney
Ruairi (Rurrreee) is a comedian from Donegal, Ireland. Moved to London in 2012 on the cusp of the Olympics and didn't see a single event. He has been performing stand-up for a year on the London circuit. He is also on the cusp of Aquarius/Pieces being born on the 19th of February, 5 days late and weighing in at 11 pounds, 3 ounces, still holding the crown for the biggest baby ever born in Sligo General Hospital.
---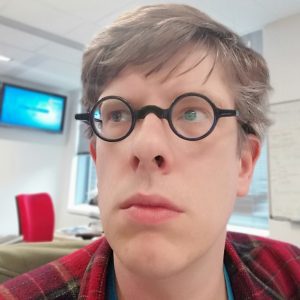 Sam Wilkinson
Sam Wilkinson is a comedian from Scarborough who tells jokes about our linguistic decision-making and why nobody wants to be friends with the sort of person who says "linguistic decision-making"
---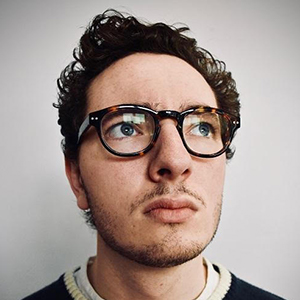 William Hall
Will Hall is a stand-up comedian from a small town (1 shop, 2 funeral directors) with a big dream (to leave the town). He used to do sketch comedy, but now he's turned his hand to stand-up. His friends call him rarely.