Introducing the So You Think You're Funny? 2018 Semi Finalists!
After months of regional heats, come see the funniest of the hundreds of applicants as they battle for a place in the Grand Final! Who will win? Only one way to find out! Book your tickets now!
Sunday, August 5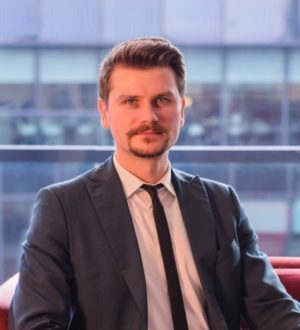 Frank Born
FRANK BORN… has been referred to as "the man of mystery, the 007 of comedy …and accounting.
---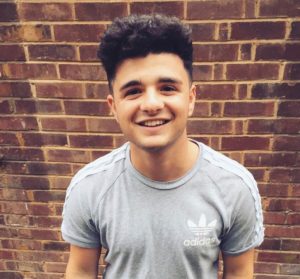 Jack Abela
Jack Abela is a young comic from Brighton. Struggling with his shortcomings, but loving to talk about them, Jack is trying his bestest to grow up.
---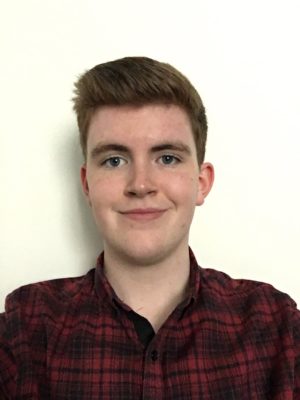 Liam Farrelly
Liam Farrelly started stand up comedy on the 31st of January 2017 at the age of just 17. Though he hasn't been performing for long, he has been wowing audiences all across Scotland with his rapid-fire punchlines.
---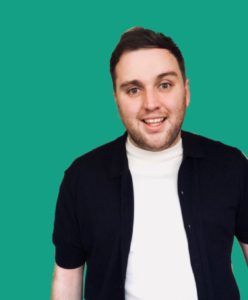 Michael Hartless
Michael was born in Liverpool and raised by daytime television, this explains his innate ability to make everyday light-hearted normal subjects seem slightly sinister.. and also why he gravitates to people over the age of 55.
---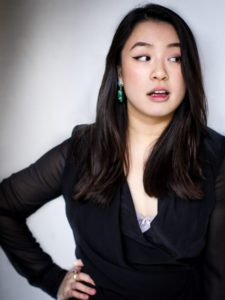 Natalie Loh
Natalie Loh lives in a mockumentary constantly filming inside her own head.
---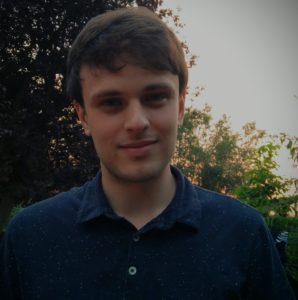 Sam Eley
Long-legged, death-fearing, allergy-free megastar of South East London, Sam Eley, is heading to Edinburgh to fill the hearts and minds of children and other mammals with whatever he feels like on the day. Doesn't that sound grand?
---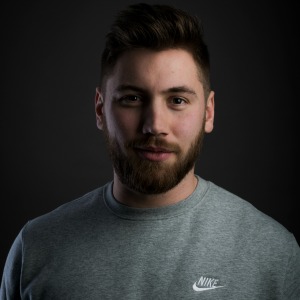 Morgan Rees
Morgan Rees is a mathematics graduate originally from the Welsh Valleys. Currently working on a farm in Gloucestershire doing data consultancy, now seems a good time to do something different. During the day, he data mines but during the nights he mines for comedy gold. Kill me.
---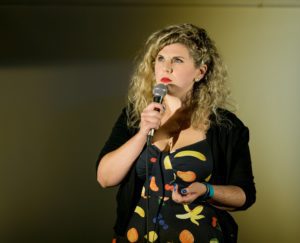 Sarah Jones
By birth, Welsh. By day, scientist. Sarah spends most of her time writing jokes whilst scraping germs off rocks in the hope they will make her rich. Unfortunately for her, she comes from a long line of failures.
---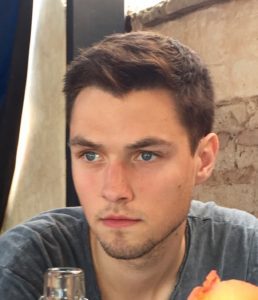 William Hitt
As far back as I can remember, I've wanted to be a graphic artist. And one day soon, I will be. I'm Tim. I'm 27 and I'm single. I haven't always been. My five-year relationship ended really badly. I'm over it now though.
Monday, August 6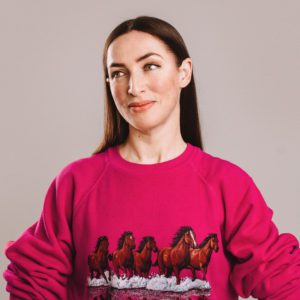 Liz Guterbock is a London based American comedian. Selected as "One to Watch" by Funny Women UK, Liz's wry, story driven stand up will give you a good picture of what happens when a Californian moves to Britain and things don't exactly go to plan…
---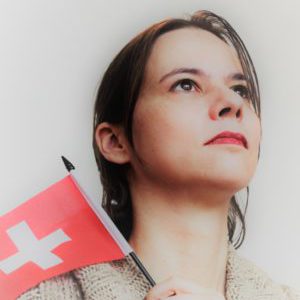 Fran Kissling
The self-described most Swiss Comedy Performer in the UK. As a believer that comedy doesn't need to be fun, Fran Kissling's act is informative and dignified. Her 90% accurate facts and practical demonstrations help audiences become more Swiss.
---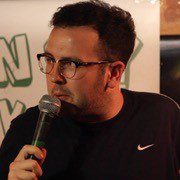 Harry Pugh
Harry Pugh is a Bristol based comic who started in London before returning home in 2018. He has recently performed at the Leicester Comedy Festival and regularly gigs across the South West and London.
---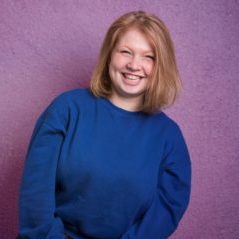 Jenny Kassner
Originally from Germany, Jenny moved to the UK in 2009. After working backstage at the Edinburgh Fringe for years, Jenny took a stand-up course at Soho Theatre last year and has been hooked to being on stage ever since.
---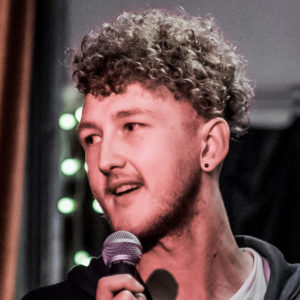 Joe Hobbs
Joe Hobbs is a big man with an even bigger personality. He started stand-up in 2017 and has progressed fast, being nominated for the BBC New Comedy Award 2018 and reaching the Amused Moose New Act Final 2018.
---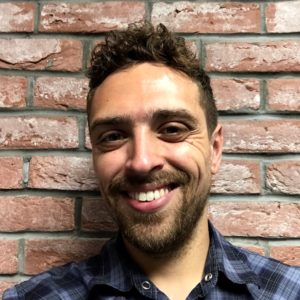 Martin Graham
Martin is a 30 year old Scottish American who lives in London and performs stand up comedy while all his childhood friends have their lives together back home. Things are going well for him.
---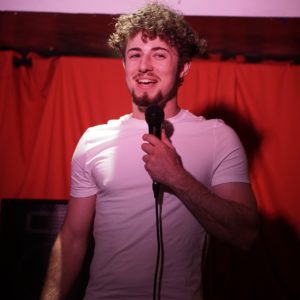 Ben Atkinson
I'm Ben, I'm 22 and I'm from Hertfordshire. When asked to write a bio I was immediately overwhelmed by such an insightful task, so I did the most up-to-date thing I could imagine; I outsourced the task with no intention of giving any acknowledgement to those who contributed:
"I didn't think he was gonna be funny because of his prettyboyness"
"He sounded taller on the phone"
"He likes his coffee like he likes his gals; smooth, brown, and rich"
"One word: obnoxious"
---
Tuesday, August 7
Amy Matthews
Essex born Amy Matthews blends observational routines with offbeat whimsy, resigning to the absurdity of modern life. "Incredible wit and writing, a punch-the-air essential new voice in stand up" – Monkey Barrel Comedy.
---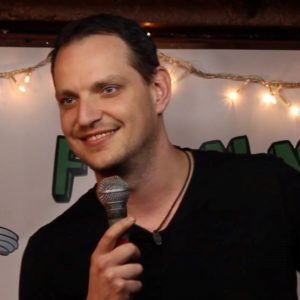 Hubert Mayr
Originally from Austria, Hubert decided in 2011 to try out the big city life and one day in 2017 drunkenly stumbled onto a London stage and made people laugh at his personal misery. In addition to So You Think You're Funny?, his dry and dark humour has also earned him a semi-final spot in the Laughing Horse New Act Of The Year competition 2018.
---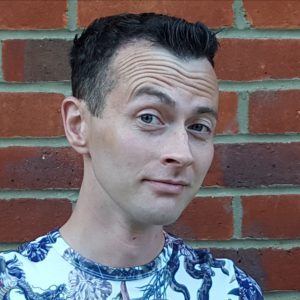 James Danielewski
Originally from Lincolnshire, now living on the south coast, where I read, collect pig ornaments, and eat peanut butter M&M's. My brother saw me on stage, and his review was "You really looked your age under those lights".
---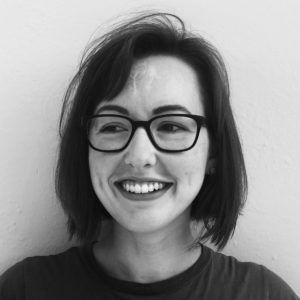 Krystal Evans
Krystal Evans tried stand up for the first time in 2017 and this year has won a couple of local comedy competitions. Originally from Washington State in the US, she's moved around a lot but like a foster puppy, she's definitely found her forever home here in the UK
---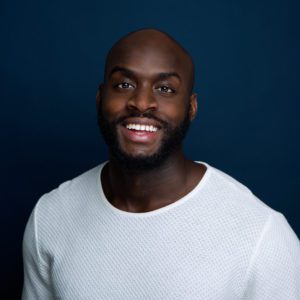 Michael Akadiri
A young, confident and budding comic who has been making an impression on the London comedy scene in the last 12 months. Popular for his witty observations and hilarious stories, he is definitely one to keep an eye on.
---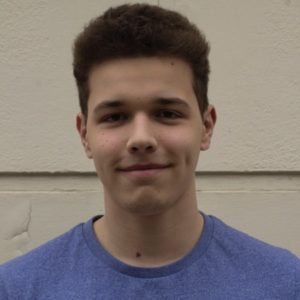 Patrick Healy
Patrick Healy is an Australian comedian based in London. At only 19, he's pessimistic beyond his years and figures he might as well fail at a difficult pursuit like comedy than a simple one like getting up in the morning.
---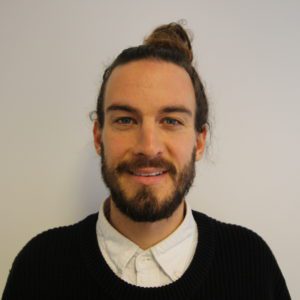 Chris Allen
Traditional in a comedy sense (he writes and performs jokes) but modern in a lifestyle sense.
The man who hates labels but has more labels to his name than you find on a stroll down Oxford Street. He's a homeless, minimalist (not by choice), socialist, vegan (by choice), disco promoter/DJ and all round bit of a geezer (not his words) whose only review to date has been, 'Your music taste is better than the Comedy'.
---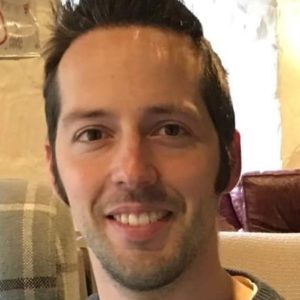 Matt Stalker
People have been laughing at Matt for years. He always talked about trying stand-up comedy but his fear of public speaking held him back. His wife told him to try it or (hopefully) shut up – so here we are…
Sunday, August 12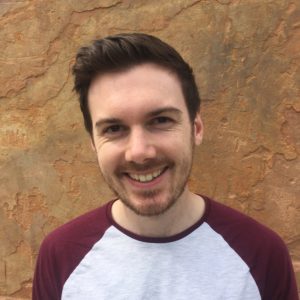 Alex Brydon
Alex is originally from the North-East but moved to London to realise his dream as a supermarket accountant. He's always loved watching stand-up comedy and is finally making a go of it himself!
---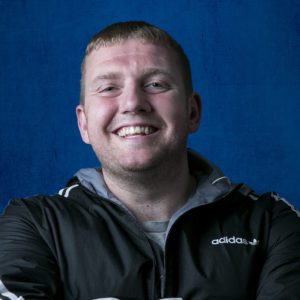 Danny Garnell
Danny uses a unique combination of storytelling and observations, about his life, growing up and raising a family in South London, his honesty, wit and down to earth humour seem to make him a hit with audiences wherever he goes.
---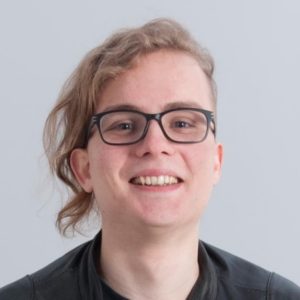 Ewan Boissionot
Born in Southend, Ewan Boissinot's material normally focuses around his difficult personality and his troubles getting along in modern society. Aged 19 and currently studying at Royal Holloway, he has found living in Surrey difficult with an Essex accent.
---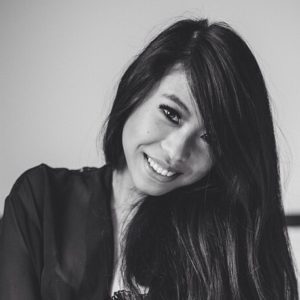 Ginnia Cheng
Born and raised on the mean streets of Bangkok, Ginnia Cheng is an up-and-coming London-based comedian dissecting the world as a short sassy immigrant. Her saucy brand of humour has graced London comedy clubs including Angel, and various corporate shows including for Barclays Bank.
---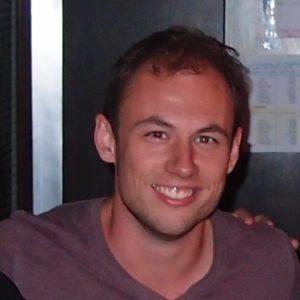 Henry Michael
Junior doctor working in A&E, started stand up in December. I'm still learning the ropes; I find it goes better if I avoid offensive accents or telling too many sex jokes because it makes patients feel uncomfortable.
---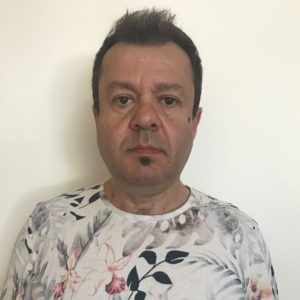 Titus Mostenescu
My name is Titus Mostenescu, 51, based in London. Married, three kids. TV entertainment experience. Moved to London in November 2017 to develop a musical comedy show. Piano playing skills, as well as writing and acting.
---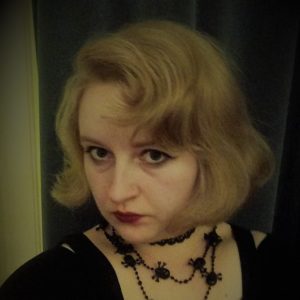 Yvonne Carron
Yvonne Carroll is an up and coming comedian, with a delightfully dark, deadpan persona and a
love of all things depressing. Think Daria meets Wednesday Addams. Sometimes she even does
some jokes.
---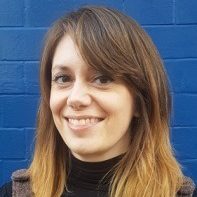 Amy Xander
Amy Xander lives in London and had been writing comedy for years before finally finding the courage to be funny in front of other people. She performs regularly at comedy nights and has had jokes featured on Radio 4 Extra's Newsjack.
Monday, August 13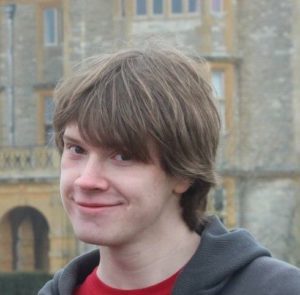 Alex Green
Don't judge a book by its cover, Alex Green is a curmudgeon, misanthrope and an old soul. Since getting his start in stand-up just over a year ago, Alex has become a regular performer on the Oxford and London scene.
---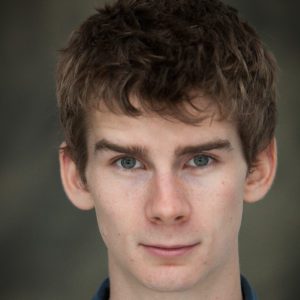 Barney Iley
Barney Iley has been doing stand-up comedy for about a year. He has mostly gigged in Wales, but is moving to London this September. He is a finalist in the Amused Moose 2018 New Act competition.
---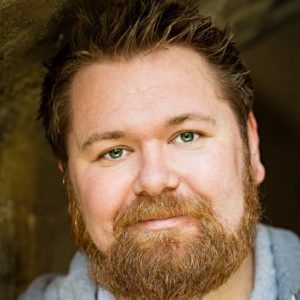 Conor McReynolds
Conor McReynolds is an Irish comedian who loves telling stories, which is fairly unsurprising given his career spent working in theatre and publishing. He lives in Oxford with his fiancée and their two adopted sons (both cats).
---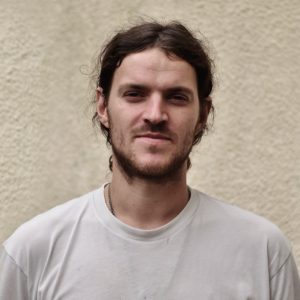 David Regan
I am a Yorkshire-born, Brighton-based comedian heavily influenced by American club comics like Joey Diaz, Mitch Hedberg and Greg Fitzsimmons. I have been performing comedy for a year and a half after years of failing to become a rockstar.
---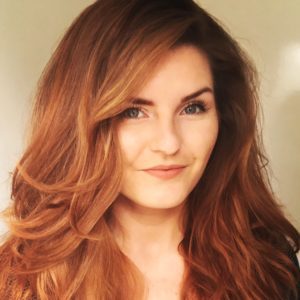 Deborah Newton-Williams
Deborah Newton-Williams will be competing in the semi-final on the 13th of August. A true and true Swansea girl taking the MegaBus alone to Edinburgh for the first time ever. Laughs appreciated. Drinks, a necessity.
---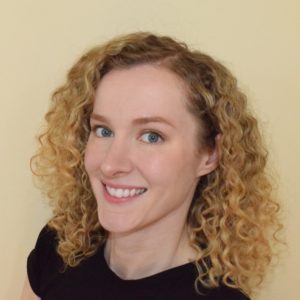 Erin Ferguson
Erin Ferguson is an American comedian living and performing in Dublin. Moving to Ireland was the natural choice for Erin as she had a speech impediment as a child that made her sound Irish.
Erin was a Regional Finalist in the Funny Women Awards 2018 and recently performed at the Vodafone Comedy Festival in Dublin.
---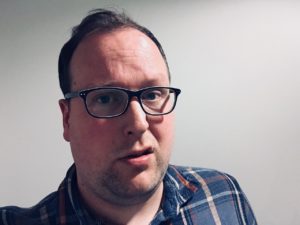 Lee Hudson
Started performing standup comedy in 2017 whilst living in Toronto, before moving back to the UK later that year. His act is a mixture of self-deprecation, observational humour and storytelling.
---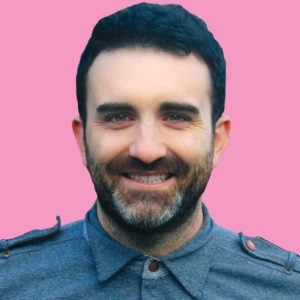 Shane Clifford
Shane Clifford is an aspiring stand up comedian from Ireland. He believes he was inspired to do comedy by his father who often called him 'a clown'. Shane loves comedy, music, films and chocolate ice cream. Shane hates writing bios.
Tuesday, August 14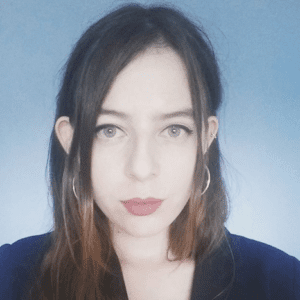 Chelsea Birkby
Confessional, conversational and slightly manic, if you liked Babe: Pig in The City you'll love: Chelsea Birkby. Covering heavy topics with a lightness of touch; in the heart of the city, a pig with a heart.
---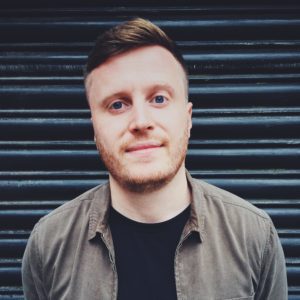 Josh Baulf
Josh is an exciting burst on the scene with his warm and imaginative storytelling. As well as being a So You Think Your Funny semi-finalist this year, he has won King Gong at The Comedy Store, is an Amused Moose New Comic finalist and is shortlisted for the BBC New Comedy Award. "Hilarious. Certainly one to watch" (No Filter).
---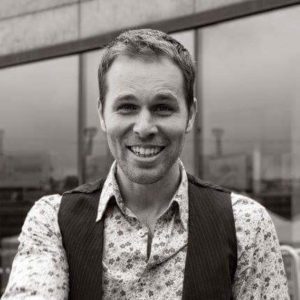 Klaus White
Klaus has had many jobs over the years including short spells as an actor, musician and teacher. In February 2018 he began stand up and in April came 3rd in the Bath Comedy Festival 2018 new act competition.
---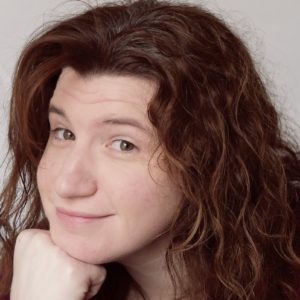 Louise Atkinson
Two things happened for Hull in 2017, it became the City of Culture and its very own Louise Atkinson started comedy. One was a success.
Very much the Victoria Wood of the Tinder generation, Louise has quickly established herself, with each anecdote as crowd-pleasing as the last.
---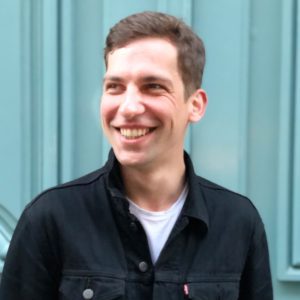 Pavlo Voytovych
No longer a journalist, not yet a comedian. Born and raised in Ukraine, confused and dazed in Berlin, Pavlo is still looking for the meaning of life and a perfect pizza place.
---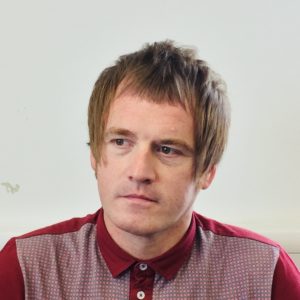 Ronnie Park
Currently in my third mid-life crisis and relying on a keen sense of the ridiculous as medication. I've survived homelessness, prison, psych wards, six months in rehab and two Masters Degrees at Uni. Easy meat compared to stand-up.
---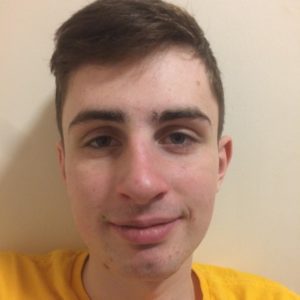 Rory Fell
I'm Rory Fell, aged 20 from the town of Dunfermline. I like long walks on the beach, Stephens Stake bridies, and giving out flyers for hours on end. A staunch believer in the one-liner.
---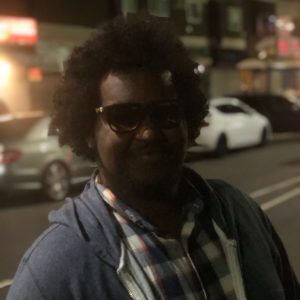 Adam Elmi
Adam Elmi just wants to tell you about himself with anecdotes about all the regrets and bad decisions he's made in his life. As well as decisions that he didn't make such as the decision to exist. Adam jokes through the pain and wants to take you on a journey with him.
Wednesday, August 15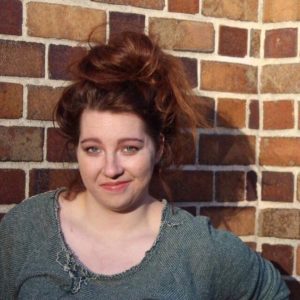 Jessie Nixon
Up and coming Bristolian comedian and Funny Women One to Watch 2018, Jessie Nixon is out to prove that she may possibly transcend adequacy.
---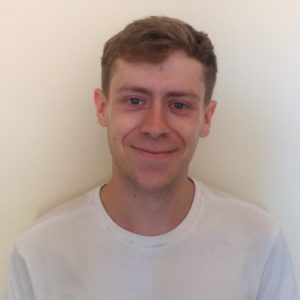 Joe Riley
I'm from a small town in Devon called Totnes where time doesn't exist, my secondary school was a Steiner School full of all kinds of colourful personality. I was brought up on British comedy like Monty Python and Black Books which inspired me to do come.
---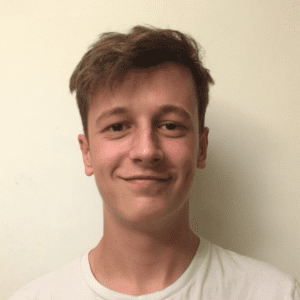 Luke White-Thomson
Luke grew up in the bustling metropolis of rural Suffolk, before leaving to pursue comedy in the only logical way – by studying Law at university, a decision inspired by the inevitable street cred being able to discuss constitutional amendments brings
---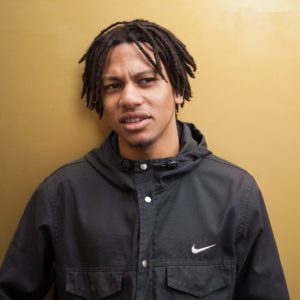 Mamoun Elagab
I am a story based comic who uses stories to make subtle observations about British Society. These observations come from the perspective of a young Bame man which I feel is a group very present this counrty but often underheard.
---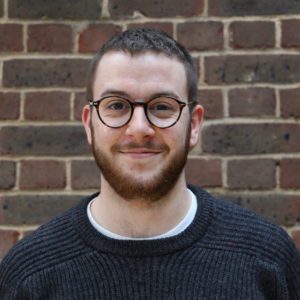 Richard Spalding
Rich Spalding is a male comedian. Originally from the Midlands, he's now a regular on the London comedy scene. He has performed with Angel Comedy and at Backyard, alongside acts like Fern Brady and Simon Brodkin (Lee Nelson).
---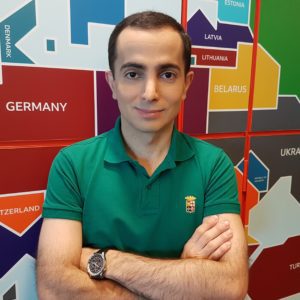 Nicholas De Santo
Nicholas De Santo claims to be the only Italian-Iranian comic in the world! He is a polyglot who uses his love of languages and knowledge of every world flag to prove Italian proverbs are the best and Brexiteers can be cosmopolitan.
---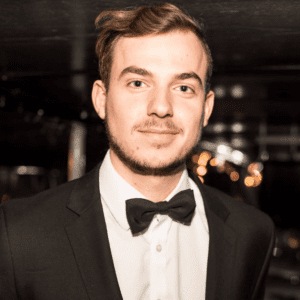 Martin Durchov
Martin Durchov is a Bulgarian comedian trying to steal British comedy jobs. Martin will explore familiar Bulgarian stereotypes and even introduce some new ones.